Standard FOR SALE Road Sign
Order your sign as an ad-on when creating your listing or purchase through 'Order Services' in your control panel at a later date.
We automatically pull the information from your listing to create your sign and will email you a draft verison to approve before we print.
Once the draft sign has been approved we aim to deliver within 48 hours to anywhere in the North Island except outlying rural areas. Delivery to South Island and rural areas may be slightly longer.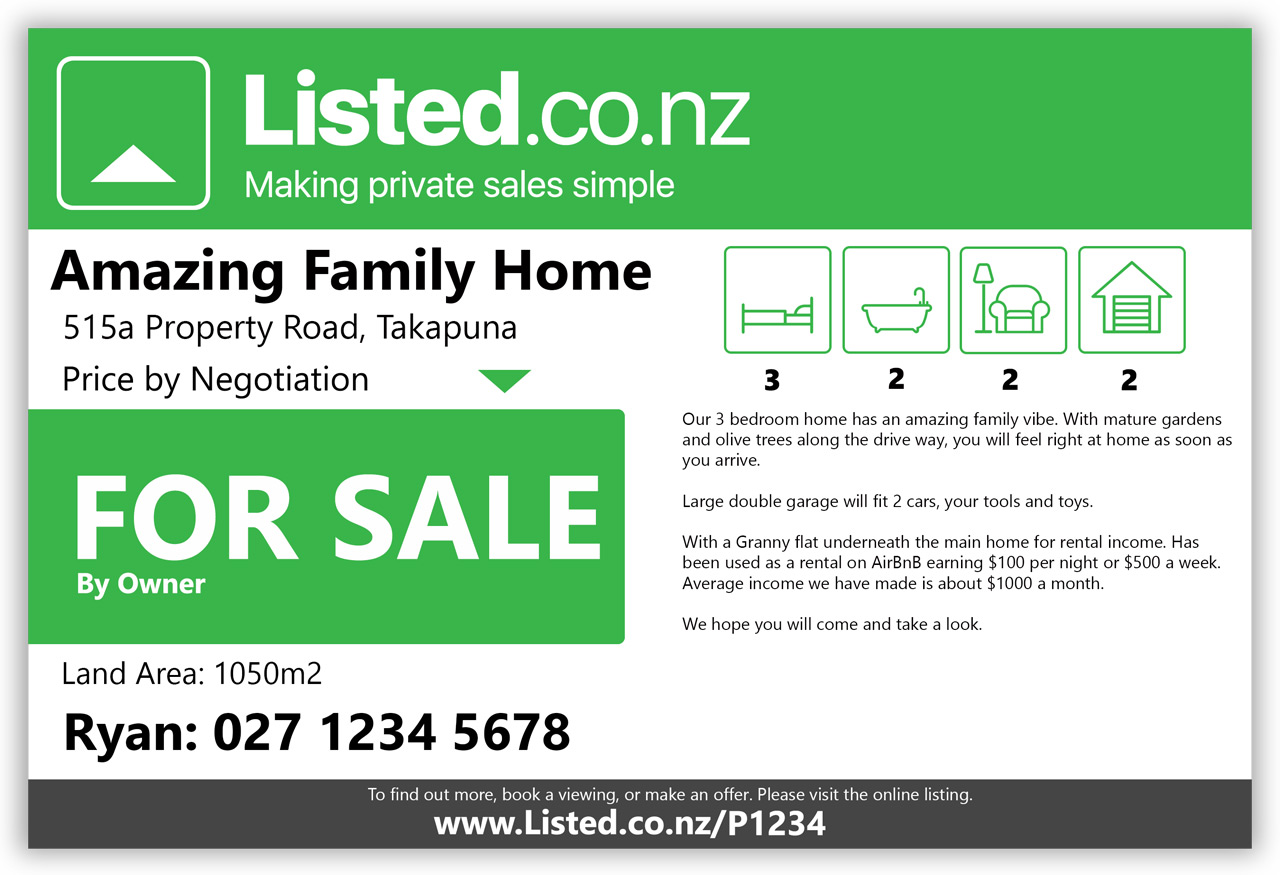 Size: 900mm x 600mm